Wedding photographer in Denmark
Nationwide Quality-conscious Wedding Photographer
– Our success is measured in the satisfaction of our customers!
Looking for a wedding photographer in Denmark? Look no further. We cover all of Denmark, and we love to capture unforgettable moments of your special day.
We offer both wedding photo and wedding video services in Denmark.
We greatly appreciate that the quality is top every time and that it is always a good experience to hire us as photographers.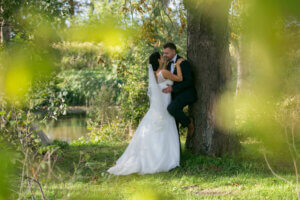 Artistic and authentic wedding pictures done with great passion. Based on your needs, we find the surroundings and the angle that will ensure you the best results of wedding photos from your lovely day.
We love weddings, and offers professional quality wedding photography, wedding videos as well as drone video and photo from our professional drone. With a base in the middle of Denmark, we drive to every corner of the world to photograph for weddings.
The pictures we make tell a story and we document the moments that happen in your day – we catch laughter, tears and all the feelings in between.
Our style is best described as creative, authentic, intimate reportage photos.
We photograph you, your family and friends in a way that reflects the natural shades and the unique thing about your wedding. We are present to anticipate both the planned but also spontaneous moments, we create photographs that will make you laugh, sigh and cry in the good way, that is, photographs that you will appreciate for decades.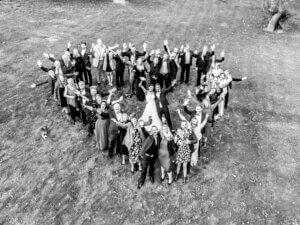 We naturally also photographs at same-sex, LGBT wedding / same-sex, LGBT marriage because, we believe in love regardless of gender, religion or age.
Whenever pure love manifests itself in two people, we are honoured and grateful for being those chosen as wedding photographers and therefore also as LGBT wedding photographer.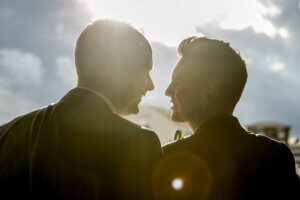 We want to be your wedding photographers; a wedding is a unique day that you will never forget. The wedding pictures are a little glimpse of this big day and when the guests have gone home, and the party paid, so are the pictures, after all, the best way to remember it all.
We look forward to providing you with the best possible service as well as delivering beautiful quality pictures.
Check out our wedding page with details such as prices and wedding packages.
Kind regards
Tina & Jan, Weddingphotographers